& I wore...
This stunning sequined top I got at Bows and Arrows Vintage from my recent trip to Sacramento.
Stiletos made from Italian Leather in Italy that I came across in a antique shop three years ago for only 7 dollars. This is by far one of my favorite finds, due to the price and the perfect condition. I would be crazy not to fall in love with the thunderbolt/angel wing type detail. Just too sexy to pass up!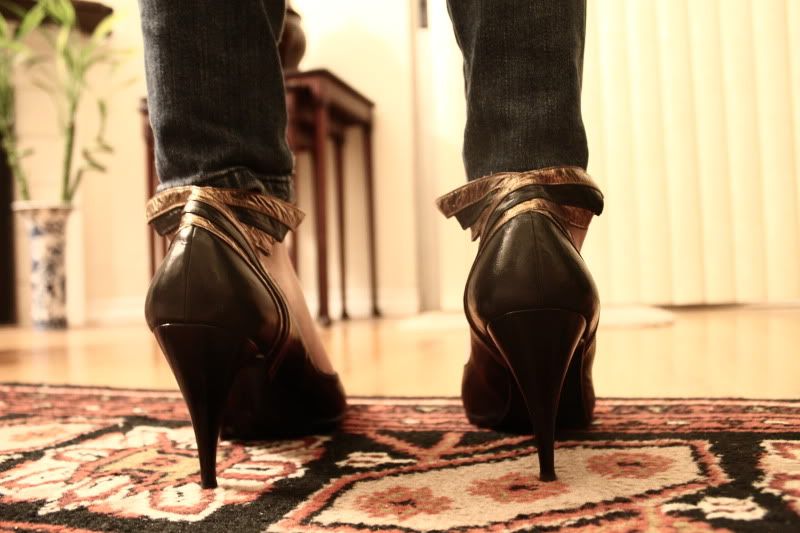 Denim is from f21. I was actually surprise to find such nice jeans at forever the fit is perfect. Rare to find denim that fits without spending more than 50 doll hairs.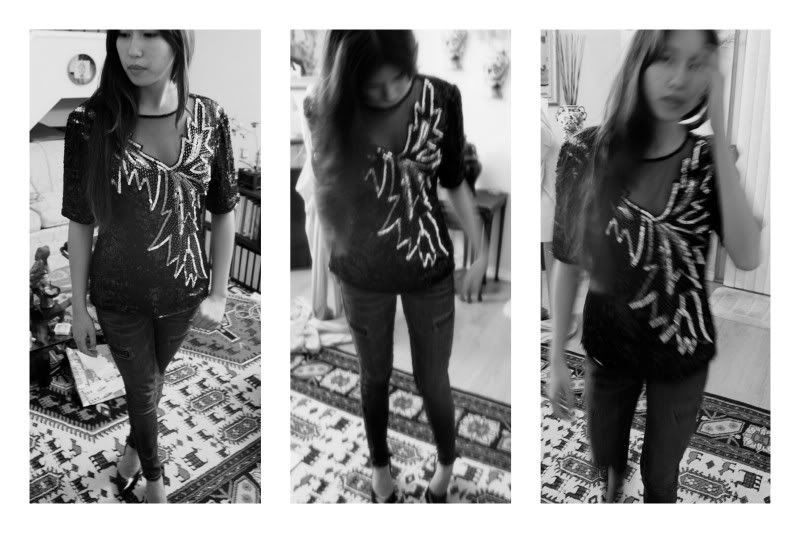 Hope everyone had a safe and fun weekend!